SelfieShow makes your Christmas party fun!
With the SelfieShow, fun at your Christmas party or company celebration is guaranteed! Your team, employees and guests can take selfies and photos with their smartphones and share them LIVE on a screen.
The great thing is: Your employees and guests need no additional app or have to register somewhere. The SelfieShow works via WhatsApp and Facebook Messenger, the messengers that really everyone can use!
Sign up for free and try out your own SelfieShow.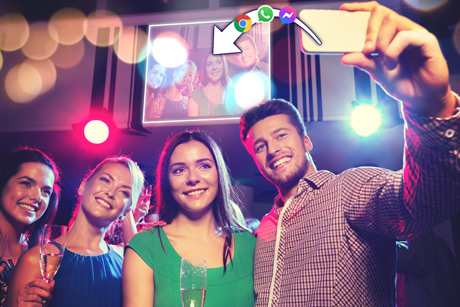 How does SelfieShow work?
The SelfieShow is very easy to use! You only have to register once and set up a projector and screen on site. Connect a laptop or iPad to the projector and the show can begin!
Your team and your guests can immediately start:
📷 Scan QR Code on the Canvas
🤳 Use WhatsApp and Facebook Messenger to share selfies and photos
🥳 Have fun!

Create and customize photo show
Just sign up on SelfieShow and customize your live photo show to your needs.

Setup a projector or TV
Setup a projector or TV with a laptop or tablet and open your live photo show in the browser.

That's it!
Your guests can directly share their photos live on screen using WhatsApp or Facebook Messenger!
Advantages of the SelfieShow
Your team and guests do not need to download a new app and do not have to register anywhere.
You can then download all photos and make them available to your team internally.
You get a lot of interesting pictures, which are much more interesting to look at later than the posed pictures of a photographer.
Your team and guests can use familiar apps for filters and other effects and then share them as usual via WhatsApp and Facebook Messenger.
Because the photos appear directly on the screen, more and more people join in!
SelfieShow is also great for distributed team events in multiple locations, where the different teams can play games with each other or send each other pictures from on location.
Frequently asked questions about our SelfieShow
Can I try the whole thing first?

That's no problem. Just create a free account, with this you can try everything. For the Christmas party or company party just create another event.

We do not want to use WhatsApp or Facebook Messenger for data protection reasons, can we do without it?

SelfieShow can be used with WhatsApp, Facebook Messenger or directly from a mobile website, so WhatsApp or Facebook is not required.

With how many people does the SelfieShow work?

The SelfieShow has already been used at larger events with over 1500 guests. Please contact us by e-mail if you are planning something bigger.

Are the photos public?

No, you get your own personal selfie show. Only those who know the access can share pictures!
Can I delete photos?

Sure! You get special access with which you can remove pictures live. They then disappear directly from the screen. At the same time we prevent the same picture from being split again.

Do I need Internet on site?

Yes, in order for the SelfieShow to receive the photos and selfies via WhatsApp, Facebook Messenger or the mobile website, your team members and guests as well as your laptop or iPad need an internet connection.

Does it work without a QR Code?

Of course, you can also print out the Internet address of your SelfieShow and your personal event PIN and place them on small cards on the tables.

Whats the best location for the SelfieShow?

Ideally at a place where your team can see the photos all the time during the event. Read more about the perfect place.
You will find even more answers in our Help & FAQ.
Our clients
We are proud to have supported many prestigious clients at their corporate events, summer parties, team buildings and holiday celebrations with our interactive photo show.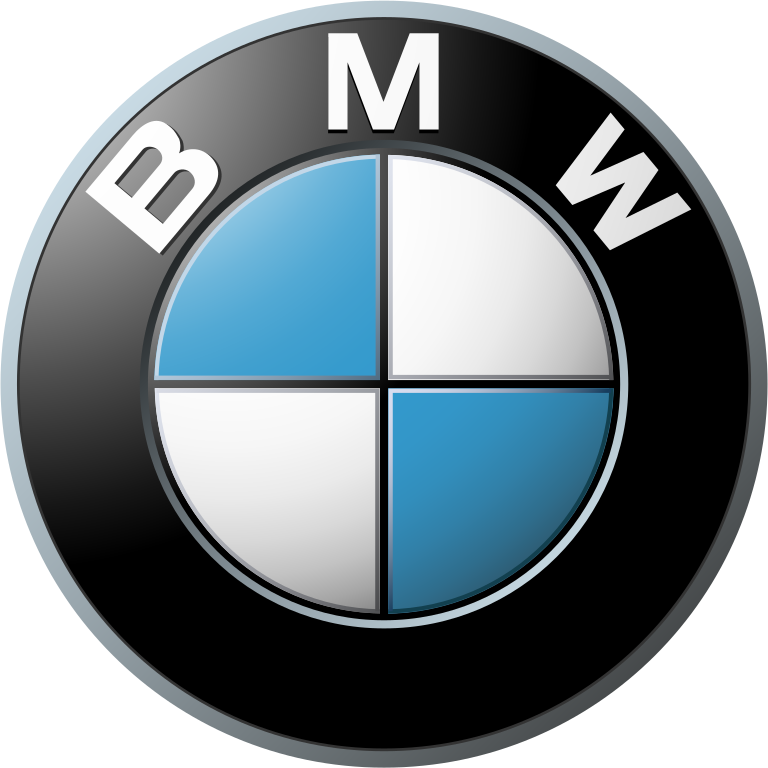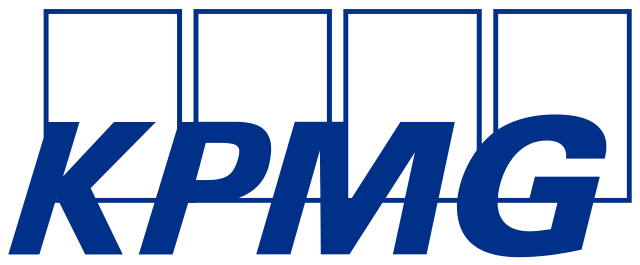 ...and many more!