Exciting alternative to a photo booth
Photo booths are a classic at weddings. However, they are now used so often that they have almost become boring again. Today I'll show you how you can offer an exciting alternative with SelfieShow!
Why use a photo booth?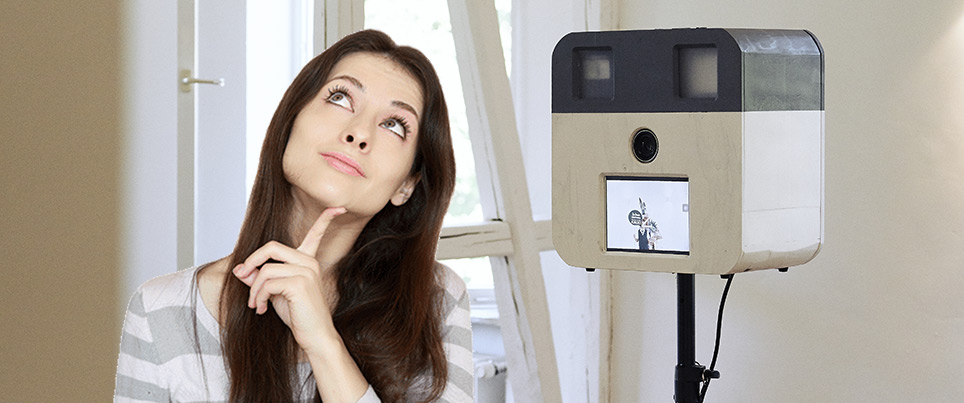 Of course, almost everyone has a professional photographer at a wedding. But in addition to these professional photos, it is above all the spontaneous pictures, which one still remembers with pleasure and still looks back with laughter many years later.
That's why photo booths, Polaroid cameras, disposable cameras and photo games are super popular at weddings. Brides and grooms love the memories and fun photos taken by guests, which are often overlooked by professional photographers. Wedding photos and videos are the most important memories of a wedding because they allow you to always remember and relive the big day.
By these days, however, everyone knows these photo booths, they have become almost a bit boring since you can find them at just about every wedding. In addition, they often stand in a corner and do not get the attention as the bride and groom thought. Many times, these booths also cause problems and frustration if something is not working as expected.
So what alternatives are there to the classic photo booth? Disposable cameras are not really an option nowadays, because the picture quality is miserable and you have to have the photos developed. Polaroid cameras aren't that great either, since the pictures can't be saved digitally and the camera usually sits in some corner.
SelfieShow- the modern alternative to the photo booth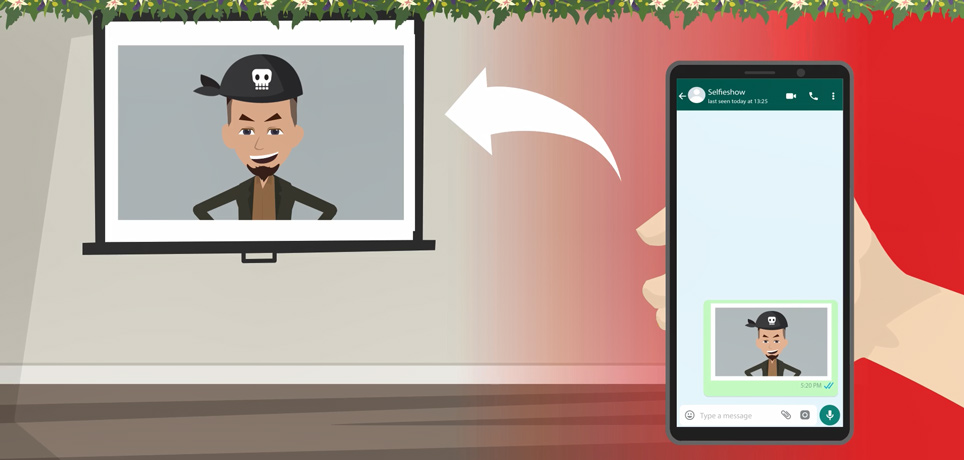 With SelfieShow your guests can send selfies, photos and greetings via their cell phone live to a screen or projector. The photos are displayed directly in a real-time slideshow. This is not only super fun, but motivates all guests to join in and immediately share the best snapshots and make your celebration interactive. You can also make photo games and assign small tasks, which is especially well received by the guests. Instead of always the same photos from the photo booth corner, you'll get photos from everywhere - dance floor, bar, outside... the phones are always with everybody!
The great advantage of SelfieShow is that anyone can join. The guests don't need a new app, but can send their photos super easy via their favorite messenger, e.g. WhatsApp or Facebook Messenger. The great thing is that guests don't have to learn anything new and can also use their favorite Messenger filters or emojis. For those who don't want to use a messenger, there is of course also the possibility to use the browser directly.
With the live slide show, you not only have options for further program points such as photo games or photo tasks, but you can also directly follow all entries live on the beamer.
Fun games and quizzes with SelfieShow
With SelfieShow you can realize not only the typical photo booth pictures with accessories and props, but also all kinds of other funny game ideas. Great are e.g. photo challenges, where the guests have to solve certain tasks. Whoever sends the first picture of the task to the projector wins! There are no limits to your creativity here.
Here are a some ideas for you:
100 funny selfie photo challenges for your guests

Create selfie photo challenges for each guest - for example, "Take a selfie with a guest wearing a bow tie" or "Take a selfie with the bride."

Guests get to know each other

Each guest takes a photo with another guest and writes what they have in common!
Projector and laptop or tablet - that's all you need!
SelfieShow works easily with a projector, laptop or tablet. Alternatively, you can of course also use a larger TV or screen. You can rent these things directly at most event locations. You don't have to order a complicated photo booth, set it up and send it back, which reduces the stress after the party.
Guests need nothing more than internet and their favorite messenger!
Curious about this?
Sounds exciting? Then just register for free and try SelfieShow. If you have any questions you can write or call us at any time, we will be happy to help you!